How to use your personal operating system images (ISO files)?
Remember that all ISO downloads will use the space you rented on the cluster. If you run out of space, you need to buy the required number of gigabytes.
Open vCloud Director and click on Libraries.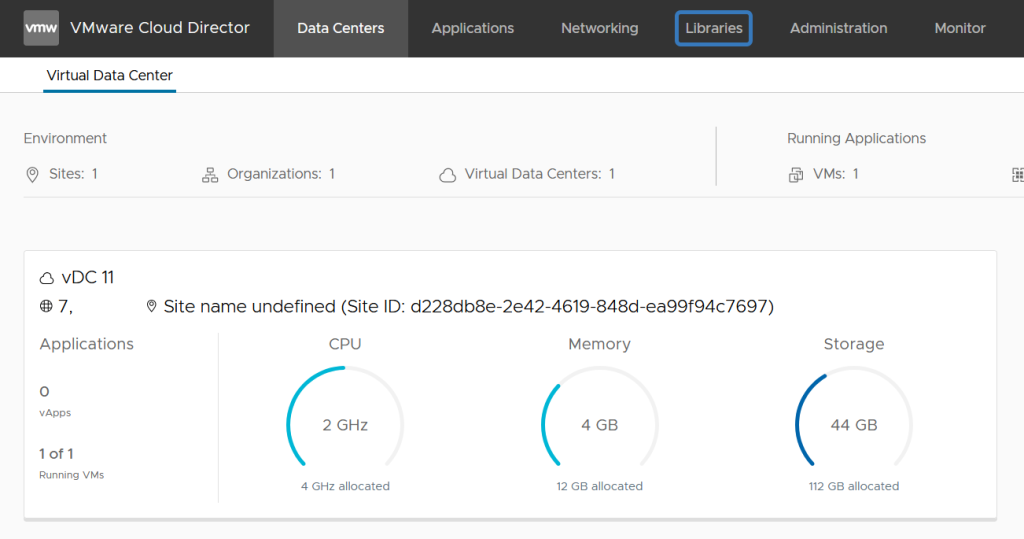 Select on Catalogs and click on New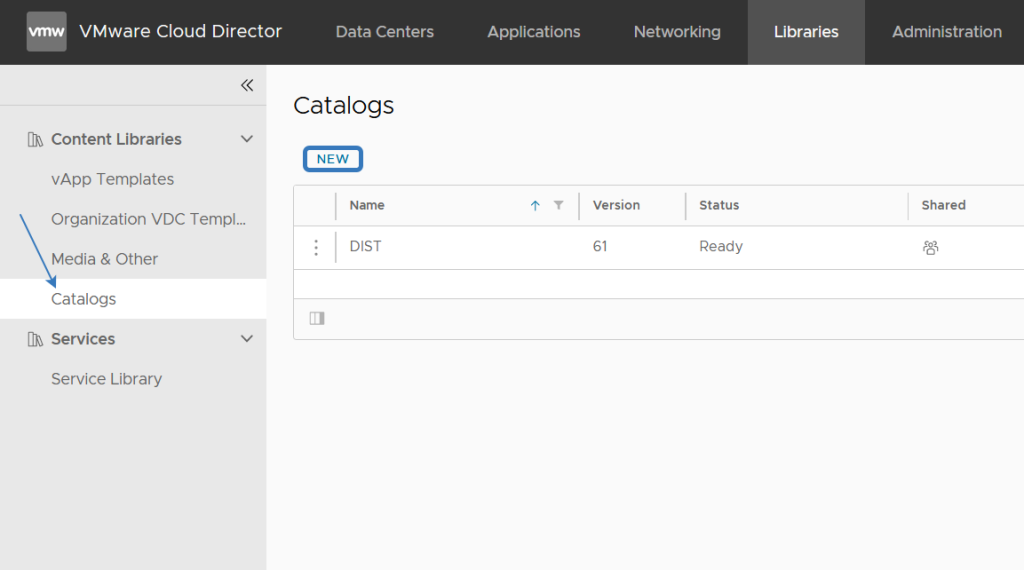 Be sure to enter the name of the ISO directory (My ISOs for example) to be created and press OK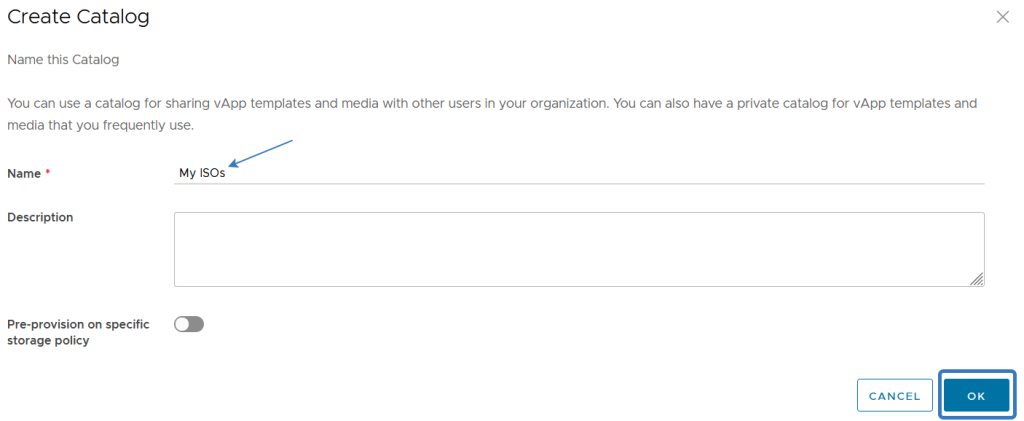 Now you will need to download the ISO file into the directory you have created. To do this, go to Media and Other and select ADD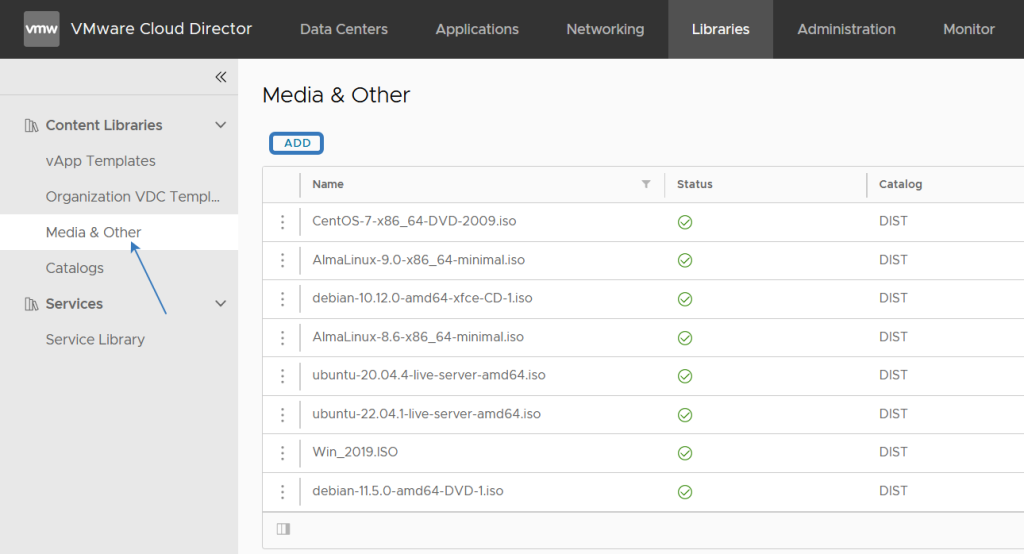 In the Catalog list, select the directory previously created (in this example, My ISOs). Click on the upload icon and download the required ISO by specifying it on your computer. Then press OK.
Important: The ISO is downloaded by you in advance, based on the requirements of the tasks.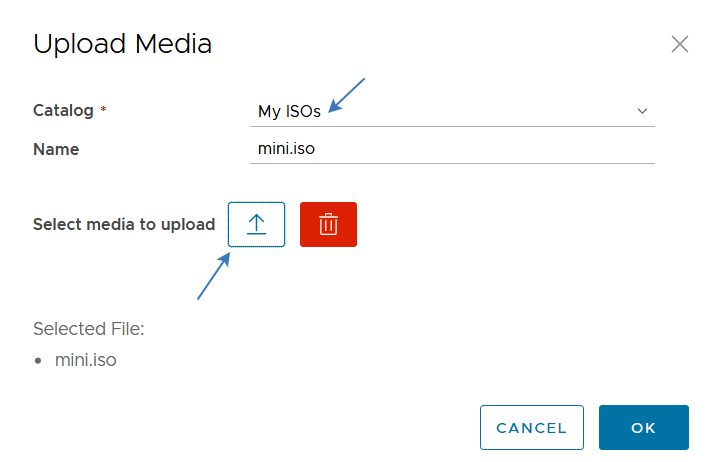 After a few seconds you will see that the ISO file upload to vCloud has started.
Important: Do not close your browser window or disconnect the internet until the download is complete!